| | |
| --- | --- |
| Written by: | Betty W. |
Spinal stenosis is a condition, mostly in adults 50 and older, in which your spinal canal starts to narrow. This can cause pain and other problems.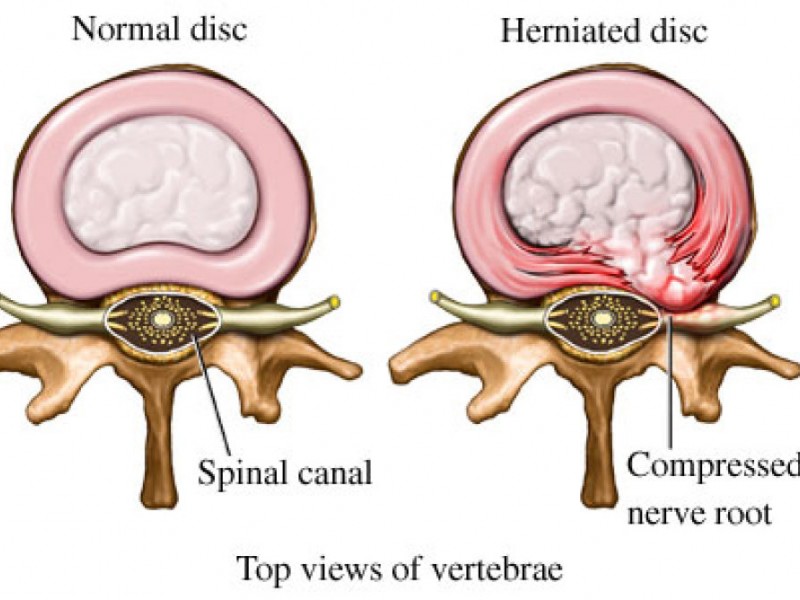 Your spine is made up of a series of connected bones (or "vertebrae") and shock-absorbing discs. It protects your spinal cord, a key part of the central nervous system that connects the brain to the body. The cord rests in the canal formed by your vertebrae.
For most people, the stenosis results from changes because of arthritis. The spinal canal may narrow. The open spaces between the vertebrae may start to get smaller. The tightness can pinch the spinal cord or the nerves around it, causing pain, tingling, or numbness in your legs, arms, or torso.
There's no cure, but there are a variety of nonsurgical treatments and exercises to keep the pain at bay. Most people with spinal stenosis live normal lives.
Common Spinal Stenosis Symptoms
Overall, spinal stenosis symptoms are often characterized as:
Developing slowly over time, or slow onset
Coming and going, as opposed to continuous pain
Occurring during certain activities (such as walking for lumbar stenosis, or biking while holding the head upright) and/or positions (such as standing upright for lumbar stenosis)
Feeling relieved by rest (sitting or lying down) and/or any flexed forward position.
Lumbar Stenosis Symptoms
When stenosis has developed in the lower back (lumbar spine), leg pain with walking may develop.
Leg pain with walking is medically known as claudication, and it can be caused by either arterial circulatory insufficiency (vascular claudication) or from spinal stenosis (neurogenic or pseudo-claudication). Leg pain from either condition will go away with rest, but with spinal stenosis the patient usually has to sit down for a few minutes to ease the leg and often low back pain, whereas leg pain from vascular claudication will go away if the patient simply stops walking.
For lumbar stenosis, flexing forward or sitting will open up the spinal canal by stretching the ligamentum flavum and will relieve the leg pain and other symptoms, but the symptoms will recur if the patient gets back into an upright posture. Numbness and tingling can accompany the pain, but true weakness is a rare symptom of spinal stenosis.
Causes
The leading reason for spinal stenosis is arthritis, a condition caused by the breakdown of cartilage — the cushiony material between your bones — and the growth of bone tissue.
Osteoarthritis can lead to disc changes, a thickening of the ligaments of the spine, and bone spurs. This can put pressure on your spinal cord and spinal nerves.
Other causes include:
Herniated discs. If the cushions are cracked, material can seep out and press on your spinal cord or nerves.
Injuries. An accident may fracture or inflame part of your spine.
Tumors. If cancerous growths touch the spinal cord, you may get stenosis.
Paget's disease. With this condition, your bones grow abnormally large and brittle. The result is a narrowing of the spinal canal and nerve problems.
Some people are born with spinal stenosis or diseases that lead to it. For them, the condition usually starts to cause problems between the ages of 30 and 50.
Diagnosis and Tests
When you visit your doctor, she's likely to ask you questions about your medical history. After that, she might order at least one of the following tests to figure out whether you have the condition:
X-rays. These can show how the shape of your vertebrae has changed.
Magnetic resonance imaging (MRI). By using radio waves, an MRI creates a 3-D image of your spine. It can show tumors, growths, and even damage to discs and ligaments.
Computerized tomography (CT scan). A CT scan uses X-rays to create a 3-D image. With the help of a dye injected into your body, it can show damage to soft tissue as well as issues with your bones.
Spinal Stenosis Treatment
There is a wide range of nonoperative treatments for spinal stenosis. The more common options include:
Exercises. A suitable program of physical therapy and exercise is a component of almost every spinal stenosis treatment program. While the spinal stenosis exercises are not a cure, it is important for patients to remain active as tolerated and not become additionally debilitated from inactivity.
The treating physician may prescribe a supervised physical therapy program. After a period of physical therapy instruction, most people can then transition to their own exercise program. The key is to start slowly, and build strength and tolerance over time.
Activity modification. Patients are usually counseled to avoid activities that worsen their spinal stenosis symptoms. For lumbar stenosis, patients are typically more comfortable while flexed forward. For example, recommended activity modification might include walking while bent over and leaning on a walker or shopping cart instead of walking upright; stationary biking (leaning forward on the handlebars) instead of walking for exercise; sitting in a recliner instead of on a straight-back chair.
Epidural injections. An injection of cortisone into the space outside the dura (the epidural space) can temporarily relieve symptoms of spinal stenosis. Some recent studies have questioned the long term efficacy of these injections, and there are some concerns about the use of corticosteroid injections for patients at risk for osteoporosis related fractures. While it is still a mainstream option offered by many physicians, as with most treatments there are both risks and benefits.
Medication. Anti-inflammatory medication (such as aspirin or ibuprofen) may be helpful in alleviating spinal stenosis symptoms. With careful use, a short term course of narcotic medication use may be helpful for severe episodes of nerve related pain. Some physicians will also prescribe muscle relaxers and nerve desensitizing medications such as gabapentin. In some instances, anti-depressant medications can also provide pain relief.
Side effects from medications are always a concern. As a precaution, it is essential the patients make sure their physician and pharmacist are aware of all their medications and medication allergies.