Have  Query about Love? talk to Ciru
Written by:

Ciru Kamau

              ciru@mtkenyatimes.co.ke   
Your Lover just proposed, Congratulations! Before you head to your favourite bridal salon, keep the below notes in mind before purchasing that dream attire for your long awaited day.
Let us take a journey back to the time in memorial and see how bride started wearing gowns, Initially bride often bought a dress specifically for his or her wedding ceremony day. The bride would typically put on her best dress to the ceremony, even if it was a dark colour. In fact, many brides opted dark colour.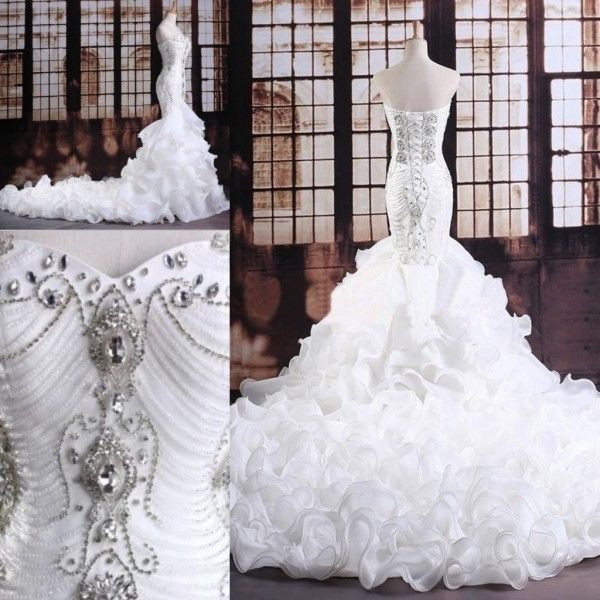 Though some colours like green were avoided because they were considered unlucky. Blue was a popular preference as it represented purity, piety and a connection to the Virgin Mary, plus the darkish colouration without difficulty concealed stains and imperfections and might be worn once more.
Though examples of brides carrying white may be traced back as early as 1406, the 1840 marriage of England's Queen Victoria to her cousin Prince Albert is taken into consideration the seminal white-wearing event.
Dripping with orange blossoms, her stunning white dress stimulated thousands of common folks to follow in shape. Almost a decade after the marriage, Godey's girl's e-book, one of the first women's magazines in America, declared that white was the maximum becoming hue for a bride.
Point to consider before going to bridal shop for a gown.
1. Permit enough time
It takes most designers four to six months to deliver a finished wedding gown. And in case you request any customization, like extra beading or lace, it may take even longer. It is advisable you start your search early enough so that you may have ample time a year in advance is fair. Bear in mind you will need two or three months for changes as soon as the gown is delivered to you.
2. Firmly decide on your budget before you go to shop
Once your are decide on you stipulated budget then call up bridal salons and ask if they have an amazing choice in t Don't let yourself fall in love with a gown that is completely past your budget. Then hat price range. Don't let yourself fall in love with a gown that is completely past your budget.
3. Consider the venue and time of year
Look at the time you are planning to have the wedding and the venue. If you're having an outdoors wedding ceremony in July, you can need to re-think heavy satin ball gown. And in case you're planning to host a romantic December wedding, consider ditching the beaded ball gown.

4. You do have options except strapless
Not anyone is comfy in a strapless robe, and you must experience both lovely and cozy to your wedding ceremony day. There are several options thus consider what is most comfortable with you.
5. Don't feel that you have to put on a prescribed appearance in your wedding ceremony day
It is your day therefore making the best of it is essential. If you adore flora, have some incorporated in your gown, If you love crimson, sun shades of blue, or gold, select a gown with guidelines of that shade — or a gown totally in whichever colour you desire. Feel free to express yourself in this most significant day!
6. Don't convey your whole associates
Take only a small group with you in your first round of shopping — or simply one friend or sister whose opinion you really trust. Too frequently, we discover a bride will are available in with 4 or 5 family members, all with divergent views on what to the dressed should look like. This heightens the bride's anxiety, in place of making it a fun and relaxed experience. Then, you may come again with the troops once you have found gowns that you surely love and that represent you.
7. Don't be afraid to attempt on something you never expected
Hold an open thought while attempting on gowns, much like with dating, you never realize while love will strike. Many brides swear they want a ball gown, but end up loving a slinky gown instead — and vice versa. And brides who claim they need no beading only to fall in love with a head-to-toe beaded range.
8. While deciding on a down, go with your heart and follow your instincts
Do not rely on what the fashion in the mean time is or which dress was worn on the crimson carpet final month. As an alternative, ask yourself: Does this dress make me experience and look lovely? Will I really like this dress in pictures 10 or 20 years from today? Subsequently, even as I do now not recommend looking to please all the bride's family contributors while deciding on the gown, I would suggest that the bride asks and considers what her associate would like to see her wear.
9. You will need more than one fitting
Most brides think there may be one fitting appointment and then they can choose up the gown and happily stroll down the aisle. However please preserve in thoughts as soon as your lovely gown arrives, it normally takes four to five appointments to make the gown fit perfectly. And in case you're including a jacket, sleeves, or additional custom changes, you might want even greater than five fittings. Prepare enough time, mainly if your weight tends to fluctuate.

10. Don't put on a black bra or panties while shopping for a wedding gown
Brides don't realize that black, red, or military underclothes can be seen through many white bridal gowns. It clearly ruins the appearance of the robe. As an alternative, opt for nude or ivory undies when purchasing — and on the big day as well!